The autumn Imoni Festival – the ultimate BIG comfort food party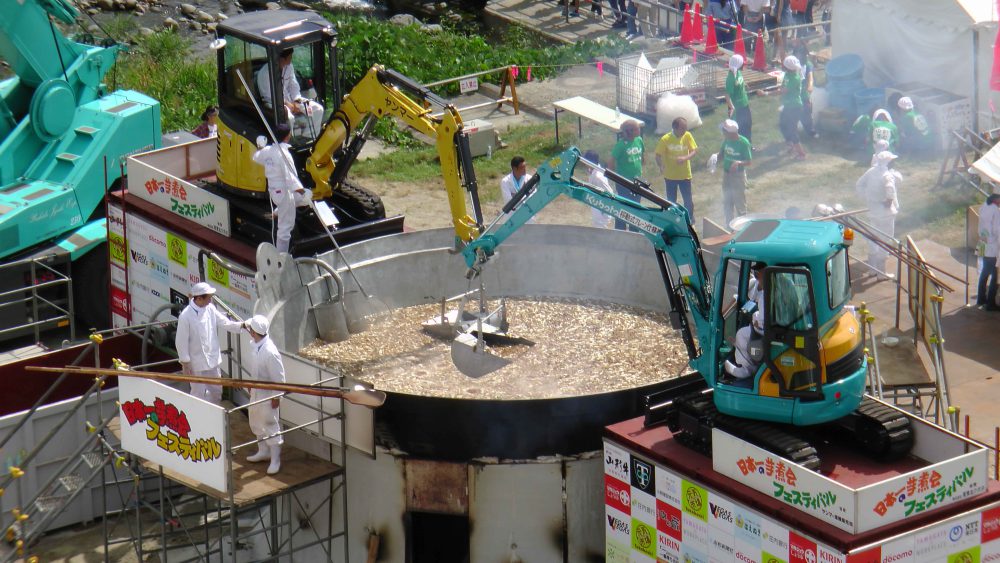 Ever wanted stir a giant cauldron of boiling stew a with an excavator? No? Well maybe you haven't dreamed big enough.

Dubbed "The Best Imoni Party in Japan" the Yamagata Autumn Imoni Festival (Akino Imonikai) is an annual festival that celebrates autumn in Yamagata Prefecture. What's the second-best Imoni Party? Don't know – but why settle for anything less than the best?

Imoni is a traditional nabe (hotpot) meal from the Tohoku region. A typical imoni features taro, konjac, negi (green onions), mushrooms and seasonal vegetables and could have pork or beef in it, although it varies across the different areas of the region.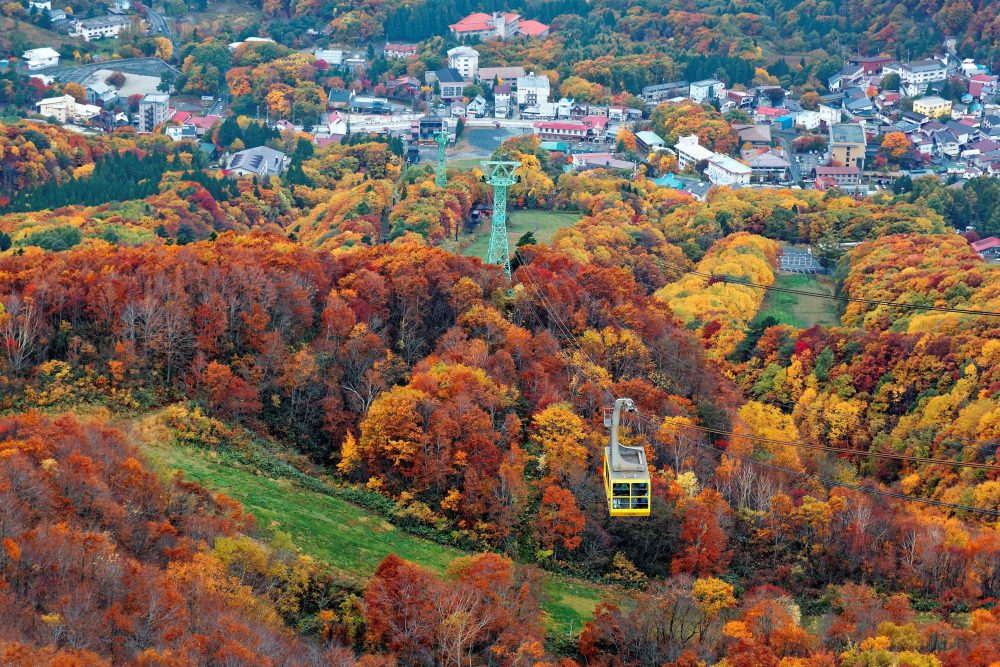 Located on the western side of the Tohoku region of Japan, Yamagata Prefecture is a beautiful, mountainous region that straddles the Sea of Japan.

The prefecture is home to the sacred Mt Gassan and ski slopes of Zao Onsen, and is a beautiful place to visit no matter what the season, although the harvest season in autumn is the prime time for imoni.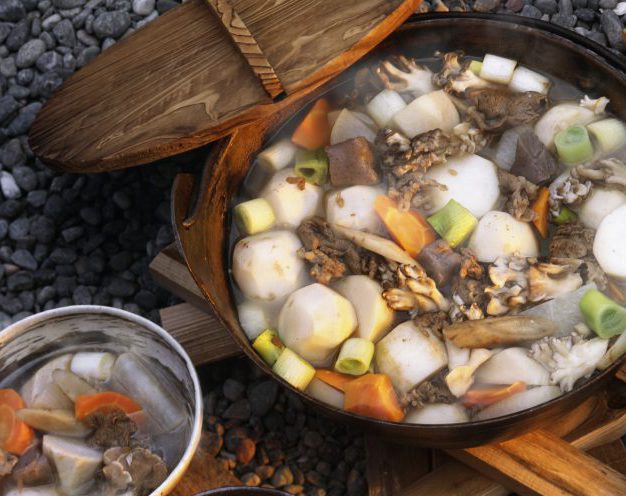 Imoni is primarily eaten in late summer or autumn and is known as an outdoor food. When you see people outside and preparing imoni around a fire near a river, you know winter is just around the corner.

The annual autumn Imoni Festival is held on the banks of the Mamigasaki River on the third Sunday in September. In past years the festival has served about 12,000 meals from the gigantic iron pot.

The 6.5-metre pot takes about an hour and a half to boil and cooking time is about four hours. This particular recipe features taro, konjac, beef and soy sauce and is cooked in the traditional way with firewood.

Imoni is the quintessential comfort food and an incredible way to enjoy autumn whilst also experiencing the outdoors with friends and family.

What could be better?

Access:
15-minutes by bus from Yamagata Station, or 10-minutes by shuttle bus from Yamagata Kencho Parking Lot
Learn more:
https://www.tohokukanko.jp/en/attractions/detail_10064.html
This article is published in partnership with Japan National Tourism Organization.
https://www.japan.travel/en/au