Where to Find Great Craft Beer in Tokyo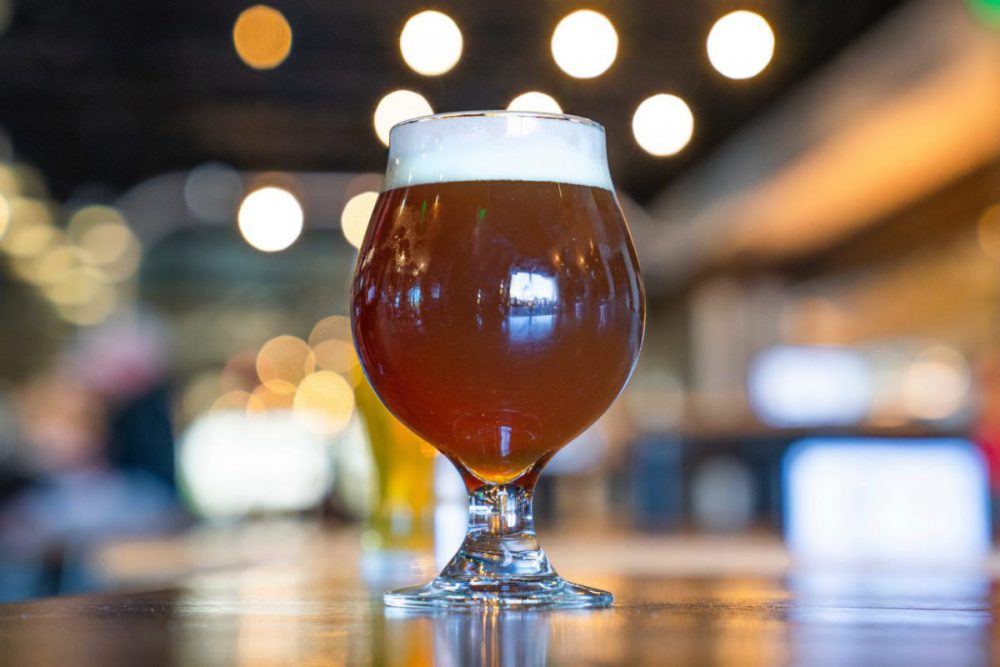 Where to Find Great Craft Beer in Tokyo
The market for craft beer has taken off in the last few years. There has been an increase in quality and variety due to craft breweries popping up in major cities and country towns. The brewing industry began to rise in Japan from the 1990s when the government lowered the annual output required for a brewing license. Japan has made a good name for itself and now boasts several award-winning beers. As an Aussie who enjoys a good craft beer, I had to see whether Japan's brewers had the same standard as Aussie breweries and found 5 great places where you should grab craft beer in Tokyo. I felt that these places are the closest I can get to a pub atmosphere that I am missing from back home.
All of these establishments let you sample beers before settling on one and most of them offer beer flights, which are 3-4 beers in small 130ml glasses for a good price so you can find out what you prefer. Try one or try many and join other beer-fanatics, as Japan's craft breweries are predicted to grow in coming years.
Baird Beer Nakameguro Taproom
Baird Beer began brewing in Japan in 2001, with only 30 litre batches brewed at a time but it now has 8 taprooms across Japan and has 12 different craft beers on show. Nakameguro Taproom is Baird Beer's first Tokyo area restaurant and bar. Their specialty is New Haven-style pizzas, from their dinner menu, which compliments the 15 or so craft beers on tap. Give the Asian Beauty Biwa Ale a shot, which is a tart yet light lager, or for something richer, try the hoppier Angry Boy Brown Ale. This taproom is a great place to get your friends together, as they screen sports events on multiple TVs.
Two Dogs Taproom
In the heart of Roppongi, you will find Two Dogs Taproom, notable for their American-influenced style of craft beer. The owners claim patrons step into "Northern California" with California-style pizzas and a range of American beers offered amongst the variety of Japanese beers on their 25 taps. The Roppongi Pale Ale is an in-house brew and is worth a try. For 2,000 yen (just under $25) customers can taste four Japanese beers in a flight set, and even compare them to their American counterparts. You will get the best bang for your buck at Two Dogs around lunchtime on a weekday as they have specials and happy hour deals from 11:30 am until 2:30 pm.
YYG Brewery & Beer Kitchen
Highly regarded in the craft beer world, YYG Brewery & Beer Kitchen is off the main streets of Shinjuku and has a brewery on the first floor and a bar on the seventh floor. They have some really unique beers you won't want to miss, including the Zansho Lingering Summer Heat (Jalapeno-infused IPA) and a YYG&2SP Brewing Scissor Shoot (sake lager). The Beer List is regularly updated and comes with some pretty funny descriptions. A few originals pay homage to the area it was founded in, such as the Yoyogi Amber Ale, which won Bronze in the International Beer Cup 2018. With dinner and drinking courses available for groups or parties, why don't you get some mates together and head here?
ØL by Oslo Brewing Co.
Inspired by Scandinavian beer, culture, and design, ØL is a Japanese beer bar that offers 20 Japanese and Scandinavian craft beers on tap, as well as Scandinavian-inspired food.
Hidden in a side street in Shibuya, it's easy to spot the bar once you see the outdoor patio, perfect for a chilled beer on a hot day. The beer selections are written on a large chalkboard that covers the wall behind the bar. A favourite is the Norwegian Blonde Ale, which insiders said pairs well with the brown cheese. If you are looking for more of a chill night out in Shibuya, then this is the right spot for you.
Sakazuki Brewing
Impress your Japanese friends with this hole-in-the-wall local pub, found towards the outskirts of Tokyo in Kita-Senju. Rest assured, the trip to Sakazuki Brewing is worth it for their refined craft beers. They only offer 5 at any given time and each has a distinct flavour that has been worked on and fine-tuned for consumption. For those who prefer a lighter beer, the Belgian Blonde is the way to go. However the Akai Tsuki (Red Moon) has hints of raspberries that makes it easy to drink considering its high alcohol content at 9 percent. Sakazuki Brewing is special as it is the first crowdfunded bar in Japan! It is a hidden treasure in a residential area and has a comfy home-like atmosphere, as if you have stepped into someone's living room. They only offer menus in Japanese, but the staff are friendly and happy to help you out.