Farmer's Markets in Japan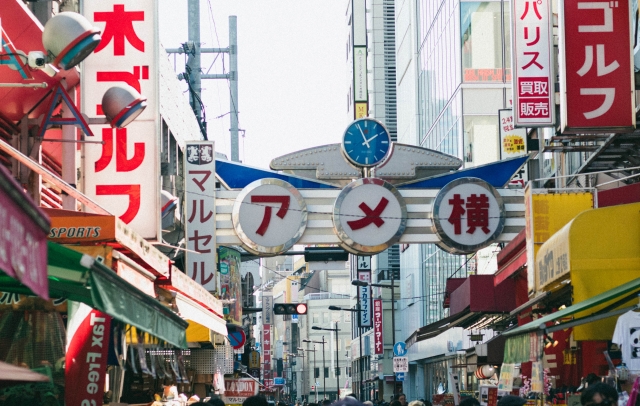 Farmer's markets have been very popular in Australia for many years now but have recently started to take off in Japan. A farmer's market is a marketplace where farmers and producers can sell food or products directly to the consumer. They cut out the need for a middleman, which means cheaper prices for the customer. The products are guaranteed by the farmers, and you can even talk directly to them if you have any questions about the products. This means you are purchasing fresh food straight off the farm and can even negotiate with the sellers for a discount.
The Lowdown on a Japanese Farmer's Market
Most farmer's markets in Japan are outdoors, where farmers sell fruit, vegetables, and various kinds of meat. You can find most things you need in Japan at a supermarket, but at a farmer's market, you will be able to find fresh local food and products which are only sold there and are unique to the specific area.
Like me, you may have experience with farmer's markets in other countries where the products are extremely fresh and super cheap, but the marketplace itself is dirty.
In comparison, I cannot tell you enough how nice farmer's markets in Japan are. If you get the chance, I highly recommend you visit one in Japan.
Dream Market at Tokyo University of Agriculture and Technology
At the Fuchu campus of Tokyo University of Agriculture and Technology, the products are cheaper than the supermarket, as well as being fresh from the farm. You can pick up agricultural products and processed food such as miso, fermented milk (Calpis), jam, soba noodles and ice cream.
I highly recommend that you try the delicious ice cream. Once you start you cannot stop! It is available in many different flavours such as green tea and chocolate and sells for 160 yen each. My favourite flavour is milk, which uses milk fresh from cows on the farm. It is only available at this farmer's market.
Another recommendation is the Calpis, which is made by the FS centre. You can buy a bottle for 400 yen. It has a much deeper flavour than the regular Calpis that you can buy from the supermarket because they use milk as the main ingredient. To drink it, mix it with water at the ratio of 1:4 with 1 being Calpis and 4 being water.
Ameyoko Street Market in Ueno, Tokyo
Ueno is one of the most popular tourist areas in Tokyo due to its famous zoo, museum, shopping centre, and the Ameyoko street market. This is a market where you can pick up literally anything from food and bags to clothes and cosmetics. Most of the shops are open from 10:00 a.m to 8:00 p.m.
My Top 5 foods to try at Ameyoko
1. The soft-serve ice cream from Cha-no-kiminoen
In Japan, you can try many different flavours of soft-serve ice cream, but this shop is special because it's made from pure green tea. This shop specializes in green tea products, but their best-seller is the ice cream. Three flavours are available, pure vanilla, pure green tea, and a mix of Hokkaido milk with green tea.
2. Kaisendon (seafood bowl) from Minato-ya
You may think this is just a regular restaurant, but it is not. This is a self-serve restaurant, where you choose your dish from the menu in front of the restaurant and pay upfront. You can enjoy your meal at the table, where you will find soy sauce and wasabi to pimp your dish. Fresh fish served with sushi rice is available for only 500 yen.
3. Sushi from Miura Misaki
Prices start from 108 yen up to 660 yen. The price of the sushi depends on the colour of the dish, with different colours indicating different prices. A single bite of the sushi here will tell you how fresh the fish is. The piece of raw fish is so big that you will not be able to see the sushi rice. Ameyoko is not only a place that sells fresh food but is also home to some cheap and delicious Japanese restaurants for visitors to try.
4. Fresh Fruit Skewers
You can try fresh seasonal fruit that is easy to enjoy while you walk around the market. A fresh piece of melon will set you back only 100 yen.
5. Ramen from Motomaru Ramen
The master chef from Motomaru Ramen painstakingly makes his pork bone broth which gives this ramen its killer taste. They have an English menu available as well which is really helpful. You simply order your ramen from the ticket machine and present your ticket to the chef. The ramen is served with a medium-boiled egg, thick slices of pork, seaweed, and vegetables.
Fruit Picking Farms in Japan
There has been a boom recently in Japan with fruit farms opening their doors to allow customers to come and pick fresh fruit straight off the tree or vine. You are usually allowed to eat as much as you want for a set period of time. For a little extra charge, you can even bring the fruit back home with you. It is a win-win situation for both the farmers and customers since the farmers do not have to hire employees to pick the fruit or ship the fruit to supermarkets. Customers can enjoy fresh fruit that is a lot cheaper and fresher than anything at the supermarket.
Most fruit farms also have a shop where you can buy other products such as dried fruit, jams, preserved fruit, pickled fruit, fruit juice and ice cream.
Check out the table below for the best month for different seasonal fruit in Japan.
Reference: Tokyo metropolitan central wholesale market (東京都中央卸売市場) Information may change depending on the weather each year.
As you can see from my article, farmer's markets in Japan are amazing. I hope you can check one out on your next trip to Japan.