Comfort Food for Cold Nights: Kiritanpo Nabe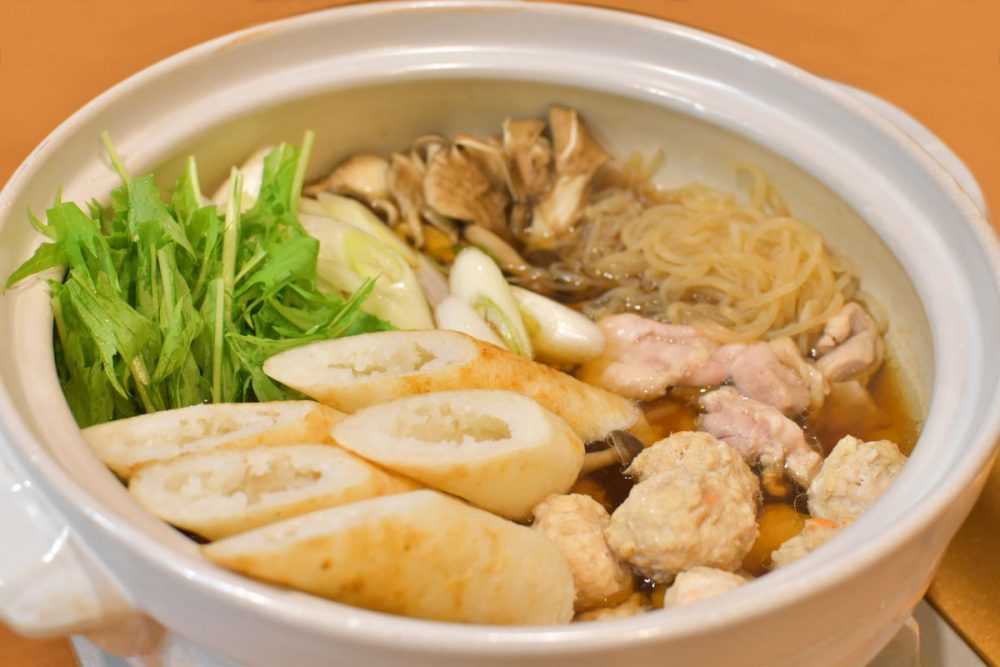 When you think of cold winters in Japan, Hokkaido and the Tohoku regions of Northern Japan are definitely the places that spring to mind. Aomori alone, located in the Tohoku area and the northernmost prefecture of Japan's main island, has an average annual snowfall of 669cm. One way of dealing with these freezing conditions is with food and a particular specialty of this area is kiritanpo nabe.
The Tohoku Region
Akita Prefecture is located in the Tohoku region just south of Aomori, the kanji used in its name literally translating to "autumn fields". The capital of the prefecture, Akita City has a fairly small population of around 305,000 people which makes it practically countryside compared to major Japanese cities such as Tokyo, Osaka, Fukuoka or Kobe.
This smaller population brings with it a close sense of community and warmth. With the average winter temperature close to freezing, many people turn to one of Akita's most famous dishes during the colder months – kiritanpo nabe.
So What is Kiritanpo Anyway?
Kiritanpo is made from rice that has been roughly mashed and then moulded onto the end of sticks. The sticks are then toasted until the outside is an appetising golden-brown colour.
The most traditional way of cooking kiritanpo is actually roasting them in an open fire pit. The classic image is of them surrounding an iron pot of nabe as it cooks slowly over the fire. Of course, a nabe hot pot already contains many other ingredients including vegetables and meat, but once these sticks of rice are placed into the pot, it becomes kiritanpo nabe making for an even more hearty dish.
Kiritanpo Nabe's Origins
There are two theories about the origins of how kiritanpo got its name. The first is that the dish resembles "tanbo," cylindrical hot-water holders that were brought over from ancient China and were used to warm hips and feet. The second theory is that the name comes from the word "tanho" which refers to rounded items.
It is widely thought that kiritanpo originally came from the Hinai area in Akita which is now part of Odate city. A long time ago, farmers working in the mountains during winter at jobs such as charcoal making and hunting would make similar rice sticks to offer to the mountain gods. The rice sticks also made perfect portable food for the workers as they moved through the mountains. Sometimes they would eat the rice after coating it with miso paste and also came to use it as an ingredient in nabe hot pots. When autumn came to an end each year, farmers would finish their fieldwork and head into the mountains for their winter work along with rice, miso and chicken to see them through. They would make use of their leftover rice by wrapping it around the sticks and putting it into their chicken nabe.
No matter what the exact beginnings of this dish are, it has since become linked to the custom of families getting together to celebrate the end of harvest.
Kiritanpo nabe is famous all throughout Japan, and it's a perfect way to warm up in the wintertime. A delicious bowl of soup filled with hearty ingredients and toasted rice.
Where to Try Kiritanpo Nabe
If you travel to the Tohoku area, especially Akita prefecture, kiritanpo is a must-try dish. Below are a few recommendations of where to get Kiritanpo. There are even places in Tokyo if Akita is just a bit too far away!
Akita Prefecture:
Mukashi no Kiritanpo-ya (昔のきりたんぽや)
Address: 75-5 Odate, Odate-shi, Akita
Hours: 11:30 ~ 13:30 / 17:00 ~ 19:00
*Closed on Mondays
Price of Kiritanpo Nabe: ¥2,100
Chawan-ya (ちゃわん屋)
Address: 4 Chome 2-7 Omachi, Akita
Hours: 17:00 ~ 23:00
*Closed on Mondays
Price of Kiritanpo Nabe: ¥1,400 (for 1 portion
If you can't make it to Akita, you can try the below place in Tokyo. This is what's known as an Antenna shop in Japan which is a specialty store set up in Tokyo to promote and sell goods from another prefecture. Not only can you eat Akita dishes including Kiritanpo nabe at the restaurant, but you can also buy Akita related goods in the shop.
Akita Bisaikan Dining (あきた美彩館ダイニング)
Address: Wing Takanawa West-III, 4 chome-10-8 Takanawa, Minato-ku, Tokyo
Hours: 11:00 ~ 15:30 (last order 14:30) / 17:00 ~ 23:00 (last order 22:00)
A Unique Winter Dish Sure to Warm You Up
So there we have all the information you could possibly need about kiritanpo nabe. In northern Japan where winters are cold and must have been tough to deal with in olden times, there are many dishes designed to keep you warm and full. Kiritanpo nabe is exactly that kind of dish and one of Akita prefecture's most famous specialties.